Kazakhstan
Kazakh consumers are delighted especially with Podravka soups and food seasonings. The Kazakh cuisine is well-known for very popular various kinds of profiteroles that are cooked by steaming or boiling in broth, while the preferred method of preparing meat is cooking whole pieces.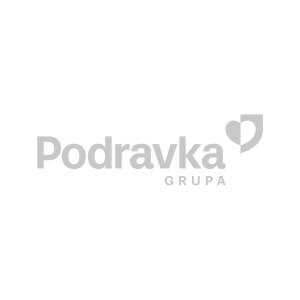 Distributor:
Prima Distribution Ltd.
050057, Kazakhstan, Almaty
53 a Mynbayev Str, office 25.
tel: +7 727 250 1457
fax: +7 727 250 1920
Alexander Yershov
tel: +727 250 1456
tel/fax: +727 250 1920
mob: +7 777 779 9569
Head office
Podravka d.d.
Ante Starčevića 32
48000 Koprivnica
Croatia
Vedran Kelek, Executive Director for Eastern Europe

The gastronomy of Kazakhstan is based on cuisine centered by mutton and horsemeat, and various dairy products. The population of Kazakhstan (Turks of Islam religion living on the Kazakhstan region) have been breeding sheep, camels and horses for centuries, and have been relying on them for transport, clothes and food. The Nomad way of living had a detrimental influence on preparation and main victuals which are prepared. For instance, culinary techniques are focused on long-term preservation of food: by salting and drying. They also tend to consume sour milk which is easier to preserve in Nomad life style.
Meat is an obligatory part of the meal, and the preferred way of preparation is boiling the whole pieces.
Throughout the history the Kazakhs enjoyed horsemeat which was stall-fed till slaughtering. Besbarmak is the most popular Kazakh meal of boiled horsemeat or mutton. It is also called "five-finger course" because it is eaten without the cutlery. Boiled pasta and meat soup (shorpa) are offered as a side dish, and they are served in traditional bowls, kese. Various horsemeat specialties (fresh and smoked) were very popular throughout the history, and one of the meals that was kept till this day was also palaw - fried meat, carrot with onion and garlic are added to the rice and then boiled together.
Podravka products have been present in this region for more of 30 years. All-purpose food seasoning Vegeta and Podravka Soups are very welcome on the tables and kitchens of the consumers in the Eastern Europe from the period of the Soviet Union.
Cuisine
Bread soaked with melted fat to which sugar is added is served with tea. During pig-slaughter various sausages are prepared, and kebab is favourite among the hunters and travelers - it is meat on the stick, prepared on open fire.
Various kinds of doughnuts (baursak, manti, tandyr-nan) which are prepared on steam or on stock soups are quite popular in the cuisine of Kazakhstan.
Dairy products are favourite among the Kazakhs, made of boiled milk (sut), various kinds of sour milks served with tea, to several kinds of cheese, depending on the season.
When it comes to beverages, among the favourite ones is kumys, fermented mare milk, shubat, camille milk, followed by cow and sheep milk and all dairy products. Milk of all sorts is served with the main course, and traditionally meal would end with kumys or tea. Today black tea (served with milk) is usually served at the end of the meal.
Traditional desserts are: baursak (raised dough fritters), chack-chack (raised dough sticks with sweet or fruit syrup) and zhent (sweet made of millet, fresh cheese and raisins).